Official Blurb:  Divorced, beheaded, died, divorced, beheaded, survived.From Tudor Queens to Pop Princesses, the SIX wives of Henry VIII take the mic to remix five hundred years of historical heartbreak into an exuberant celebration of 21st century girl power! This new original musical is the global sensation that everyone is losing their head over. The New York Times says SIX is "pure entertainment!" and Evening Standard hails SIX as "the most uplifting new British musical I have ever had the privilege to watch."
My Take:
Such a fun show and such great music. I had a blast watching Six, but is this really a traditional  musical? Definently not, I will define it as a concert or musical experience, as it is short, has some very cool songs, but the story lines and character development is not as traditional. However that doesn't mean you should not make your way to the Brooke Atkinson theater to see this as soon as you can.  This looks like what the future of musicals could be and im all for it. I loved my experience and you will get some amazing songs, some spectacular singing and very cool reinterpretation of history. Like with Hamilton, I find it very positive any certain moment when you see teens getting excited about history and centuries old characters  instead of their PlayStation. Additionally, 80 minutes shows are my thing! You get a wonderful show and make it to a good dinner after.
I really enjoyed how the styling of the music (Which again is great – please go listen to it in Spotify) ties in perfectly to the inspiration of the Queens. The queens are based on Pop queens of our time and its such a direct link to their styling of music that its very impressive. For example Catherine of Aragon is inspired in Beyonce an Shakira, Catherine Parr is in Alicia Keys, Katherine Howard in Britney Spears and Ariana Grande. I think just listening to the songs you would get that, besides the also evident costume changes
The only thing that was a bit of a disappointment was that I would love more of a statement of a setting or something visual to go along with the music. The set was very lacking for me and it specifically was evident during the las song of Catherine Parr, where given that the lights were milder, i could see the theater backdrops with its orange coils. That should never happen.
Official Blurb: The new play from the writer & director ofAugust: Osage County.
THIS RECORD-BREAKING HIT from the award-winning Steppenwolf Theatre follows the inner-workings of a city council meeting in the small town of Big Cherry—and the hypocrisy, greed, ambition and devious doings that ensue. This electrically charged and sharply funny play proves that everything you know can change—it's just a matter of minutes.
My Take: This will definitely be a divisive play. It's a very short play and I think at the hour mark I was questioning what was gonna happen as not much really had and I knew that was only about 30 more minutes to go in the show.  It is a story about a city town hall meeting and for the first hour the story is as mundane as that sentence expreses. Some funny and clever lines but really nothing happens.  the next 20 minutes started to get very interested and it started developing a story and commentary that has very strong implications in terms of what we are as cities, societies and political system. The conversation had already been started, but the last five minutes just ruined it all for me. I will try to keep this as spoiler free as posible, but I was sitting there in awe of the absurdity that I was watching in those last 5 minutes and just lost all the momentum that I had in the past hour and a half .  When the show ended you could sense the theater was very divided on this, I looked around and you had half of the people very confused like me which made me feel little bit better.  I had no idea what I just gone through and what was going on. Which on a positive note, it made me question and left me thinking  for a long time and that is something you want with art. But I was not happy in the way it happened and I prefer my art to be less jarring and less in your face. Subtlety is a wonderful tool, I don't need things to be shocking for them to be effective. It pretty much ruined my experience and would doubt recommending someone going to see it.
The cast is excellent, they just don't have much to do. Jessie Mueller has like 10 lines in the entirety of the show . The great acting, even though they might be underused, makes the first 60 minutes which are quite banal, much more entertaining and worth seeing. the cast highlight for me was Austin Pendleton, he was a wonderful comedic relief. Armie Hammer looks great (i was in the second row I was not complaining) but even though he is the whistle-blower and the lead, he doesn't get to dig deep into the material.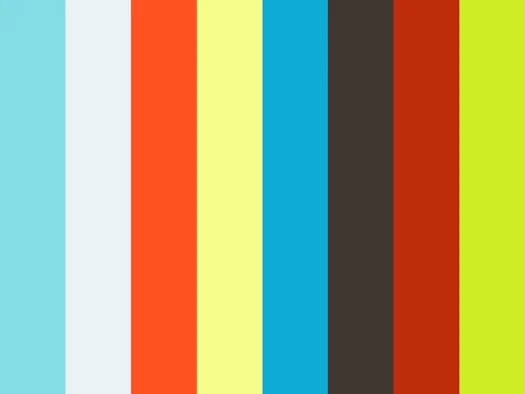 Official Blurb:  Euripides' controversial icon is reborn in visionary director Simon Stone's (Yerma) stunning contemporary rewrite. Rose Byrne (Damages, Bridesmaids, You Can't Take It with You) and Bobby Cannavale (The Lifespan of a Fact, The Hairy Ape, The Motherf**ker with the Hat) face off as a husband and wife in the tumultuous throes of an unraveling marriage. Transposing the devastation of Greek tragedy to a modern American home, Stone's stripped-bare staging throws the couple's every raw emotion into stark relief, from jealousy to passion, humor to despair. Who will pay the price?
My Take: Emotional warning: you will most likely leave the show needing a drink – we went to a bar afterwards. The subject matter is heavy but you go into it knowing this and with that caveat it was a spectacular 90 minute experience. The classic tale is brought into the 21st-century in a very relevant matter. How our stories as humanity just keep repeating and we go through the same things over and over again and the nature of humanity doesn't really change is both refreshing and worrying,
Watching the show was like a chronicle of a death foretold, to use the words of the fabulous Garcia Marquez. You know what's going to happen in the end if you've ever heard about the myth, and I I was very well aware that there were kids going to get killed here so you just kind of drag yourself through the show to see how this is going to go down and play out. To be honest I was surprised.  I didn't expect to be surprised but I was and it was a treat. I think the two things that really worked for me here and made the predictability unpredictable was the acting and the stageing.
The performances, especially Rose Byrne, were excellent. She personifies the character beautifully and does a quite hard performance of having to act for  the stage and also a camera that is zooming into her facial expressions and being projected in a huge screen. Film and theater acting all in one and it works. The staging was a wonderful character in and of itself. The stark blinding white backdrop is jarring and so efficient especially as the play evolves (don't want to give any spoilers here). A day or night at the theater worth experiencing.