Quote of the Day: "When you wake up in the morning you have two choices – go back to sleep and dream your dreams, or wake up and chase those dreams!"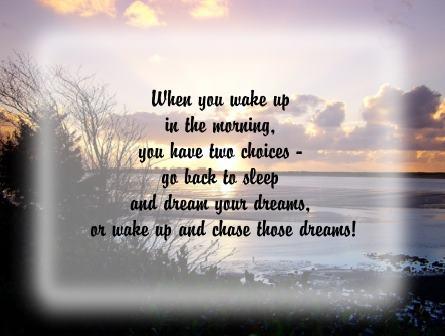 Cool articles
NYMag's Reasons to Love NY This is a yearly article, always it is a great read, and the 2012 edition is just out. I have my own 10 reasons to Love NY in this blog, so how could i not love this article. Of their reasons for this year  I especially like the following: David Koch Couldn't Buy the Election But Could Buy Lincoln Center Its New Theater, Because Ellen Grossman can make small talk with a stranger on the subway, find out who the stranger is, end up on YouTube, and have the city fall in love with her, Because a World-Class Pastry Chef Is Making Tacos
Hedonist's Guide to New Year's Getaways 2013 The best part of this article: I don't know how, but Bogotá is one of their 5 picks!!! the others: Tokyo, Capetown, New York & Miami.
Chick Lit Reviews Top 15 books of 2012: I've actually only read one on the list, so I have 14 book suggestions!
Other Things I'm reading:
and two fabulous videos!
random comment: is Mariah Carey completely loosing her voice???