The Break by Marian Keyes
Good Reads Blurb: If only. 
Amy's husband Hugh says he isn't leaving her. He still loves her, he's just taking a break – from their marriage, their children and, most of all, from their life together. Six months to lose himself in South East Asia. And there is nothing Amy can say or do about it. Yes, it's a mid-life crisis, but let's be clear: a break isn't a break up – yet . . . 
However, for Amy it's enough to send her – along with her extended family of gossips, misfits and troublemakers – teetering over the edge. For a lot can happen in six-months. When Hugh returns, if he returns, will he be the same man she married? Will Amy be the same woman? Because if Hugh is on a break from their marriage, then so is she . . . 
The Break is a story about the choices we make and how those choices help to make us. It is Marian Keyes at her funniest, wisest and brilliant best.
My Take: 3.5 out of 5. Marian Keyes is one of my favorite authors and I think with this book she is starting to reach the level of some of my favorites. It is not fully there, but the storytelling on this one was very engaging like some of her first books (I have to admit I stayed up very late one night just to finish it, i needed to know what happened). I think if you are married you will enjoy this book even more than I did, as i feel a lot of the themes might be very relatable, yet as a non married person I found it an interesting premise and a thoughtful family drama story. I would have made it a tad shorter as there are some over-evolved descriptions that could just be cut, but in the overall sense of the story, you become committed can and want to know what is going to happen in their lives. Its a good beach read type chick lit book for the season.
An American Marriage by Tayari Jones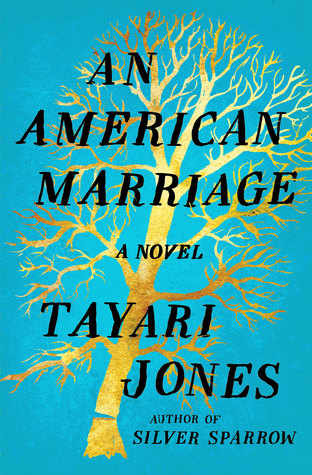 Good Reads Blurb:  Note: don't read this if you want to read it (go straight to my take) Newlyweds Celestial and Roy are the embodiment of both the American Dream and the New South. He is a young executive, and she is an artist on the brink of an exciting career. But as they settle into the routine of their life together, they are ripped apart by circumstances neither could have imagined. Roy is arrested and sentenced to twelve years for a crime Celestial knows he didn't commit. Though fiercely independent, Celestial finds herself bereft and unmoored, taking comfort in Andre, her childhood friend, and best man at their wedding. As Roy's time in prison passes, she is unable to hold on to the love that has been her center. After five years, Roy's conviction is suddenly overturned, and he returns to Atlanta ready to resume their life together.
My Take: 3.5 out of 5.  Oprah dissapointed me in this one a little bit. I picked it up because it is an Oprah Book Club selection for 2018 but i wasn't as blown away as I thought it was going to be.It is brilliant in certain ways. It is a harrowing tale on how luck can change in an instant but more than that how certain groups in society have such harder obstacles to overcome, and how their lives can be changed not for what they do but for the color of their skin. I also think it does touch on really interesting points on marriage and how relationships evolve, exist and end. It is also  a fast read you will finish it really quickly. However it was a bit depressing for me and the characters just never fully got to me, to be as crushed as i would be for their stories as I am in some other books. I think it is a super socially relevant book to read, and it encapsulated a lot of issues that need to be talked about and said, but that wont make it an easy or happy read.  Also, if you want to enjoy it – dont read the blurb. I went in without reading it and was more enthralled than if i had as it gives away most of the book.